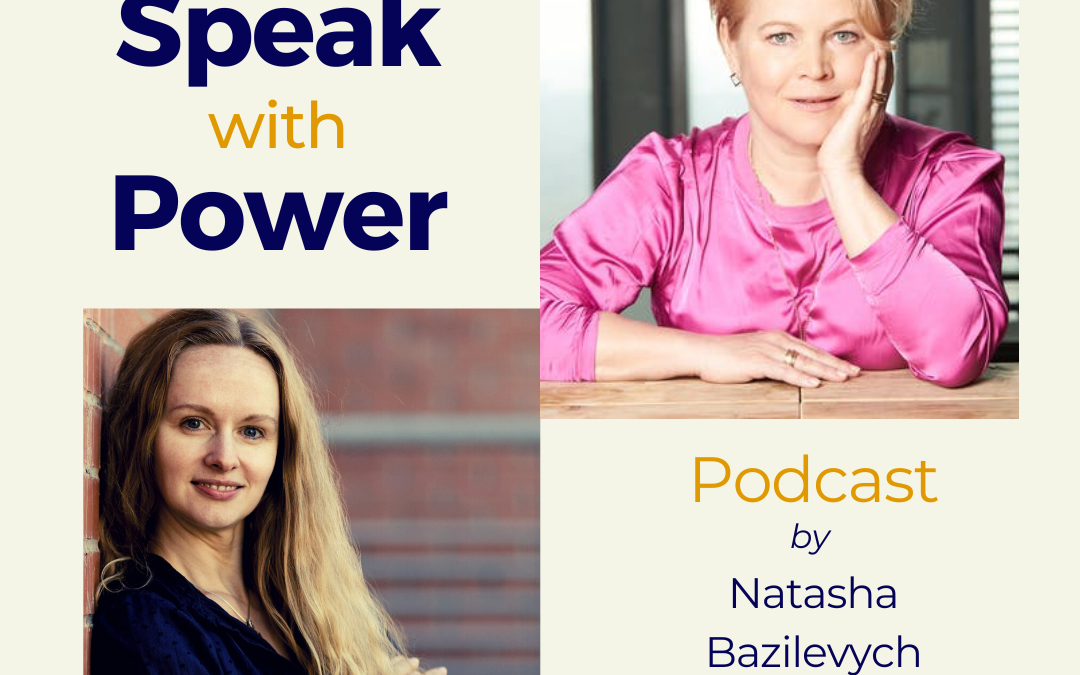 Podcast: Natasha Bazilevych | Words have power
About: Natasha Bazilevych and Katja talk about how powerful words are and though we are aware of that, do we also know how to use this power? Do you know how to communicate with impact in every life and business situation?
They talk about:
Why words are so fascinating
How they can impact people's lives
How to use words correctly in the right consequences
How to be aware of various cultures and sub-cultures when communicating
How to understand people from different cultures
How to communicate through storytelling
You can listen here.